The Dreaded Lost or "Rogue" Window
It happened again.  I plugged my second monitor into my laptop and started up a how-to video.  After unplugging my second screen, I now can't find the video or the window where the video is playing.  I'm stuck with listening to the audio and have no way to find, watch, or close what is called "a rogue window".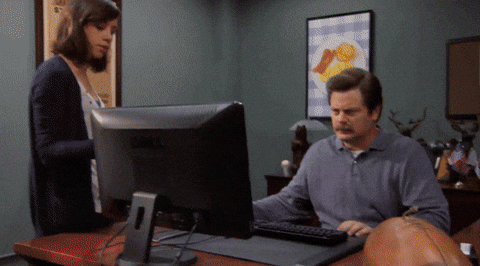 I'm not the only one that has had this problem. The HelpDesk at ITonDemand is regularly faced with questions and problems like this.   We hope to answer some of these common issues over the next few weeks but in the meantime let's dive into the rogue window.
What Causes A Rogue Window?
A rogue window occurs when it shifts off of the computer screen, leaving you unable to pull it back. How does this happen? And more crucial, how do you get the window back?
How to Geek has a great, easy-to-use guide that covers what to do when you have a rogue window.
Rogue windows usually occur when laptop users hook up to a second monitor or screen. This connection to the second monitor can become unreliable. Especially if you use an older Windows OS and disconnect the laptop before turning off the "extend desktop" setting.
Rogue windows also happen on the latest systems like Windows 8 and 10, designed to be multi-monitor friendly. These new OS systems have an app that, "moves a window" off screen without bringing it back.
Here's how to fix it:
Right click on the Taskbar, the icon to the right of cortana on Windows 10.

Click "cascade windows" or "show windows stacked".

This gives you access to all open windows including rogue ones.
The keyboard fix:
With your mouse, select the off-screen window

Press shift and right click the taskbar button

Click "move" command from the taskbar menu.
No go forth and tackle your rogue windows with confidence!
Other Articles You Might Be Interested In:
Disaster recovery plans are vital, not just important. Data becomes lost, deleted, purged, corrupted, all the time. Without that measure in place, data is truly lost. There does seem to be confusion on what constitutes a Disaster Recovery plan, however. While many...
read more
Data backup is a critical part of an organization's overall disaster recovery plan. The concept of data backup is simple: you make copies of your data and store them in a different location in case data is lost or destroyed.
read more
Founded in 1999, ITonDemand helps businesses and associations across the US achieve growth by guiding and supporting IT infrastructure and providing cybersecurity management. ITonDemand's Core Solution and Security+ have been recognized among both Managed Services and Cybersecurity Providers as a member of the MSP Pioneer 250 and the Top 200 MSSPs.
1423 Powhatan St, Alexandria, VA 22314
233 SW 3rd St, Ocala, FL 34471
info@itondemand.com