The Dreaded Lost or "Rogue" Window
It happened again.  I plugged my second monitor into my laptop and started up a how-to video.  After unplugging my second screen, I now can't find the video or the window where the video is playing.  I'm stuck with listening to the audio and have no way to find, watch, or close what is called "a rogue window".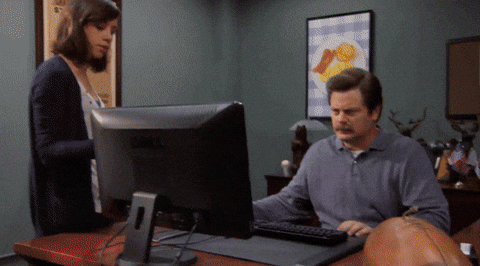 I'm not the only one that has had this problem. The HelpDesk at ITonDemand is regularly faced with questions and problems like this.   We hope to answer some of these common issues over the next few weeks but in the meantime let's dive into the rogue window.
What Causes A Rogue Window?
A rogue window occurs when it shifts off of the computer screen, leaving you unable to pull it back. How does this happen? And more crucial, how do you get the window back?
How to Geek has a great, easy-to-use guide that covers what to do when you have a rogue window.
Rogue windows usually occur when laptop users hook up to a second monitor or screen. This connection to the second monitor can become unreliable. Especially if you use an older Windows OS and disconnect the laptop before turning off the "extend desktop" setting.
Rogue windows also happen on the latest systems like Windows 8 and 10, designed to be multi-monitor friendly. These new OS systems have an app that, "moves a window" off screen without bringing it back.
Here's how to fix it:
Right click on the Taskbar, the icon to the right of cortana on Windows 10.

Click "cascade windows" or "show windows stacked".

This gives you access to all open windows including rogue ones.
The keyboard fix:
With your mouse, select the off-screen window

Press shift and right click the taskbar button

Click "move" command from the taskbar menu.
No go forth and tackle your rogue windows with confidence!
Other Articles You Might Be Interested In:
Knowledge is power. Every year brings changes and developments in technology. We, at ITonDemand, are continuously focused on providing the highest quality service and a comprehensive security solution. This means looking ahead proactively for how these developments...
read more
Clear communication within your company is important. Clear communication with your clients is vital. If you are operating in a "data silo" you are muddying the communication both internally and externally. But are you operating a data silo? You may not even...
read more